Welcome to Jordan's Big 10 Pub in Madison, Wisconsin
Located on Regent Street in Madison, Wisconsin and a favorite among the University of Wisconsin's students for its famous Friday's Fish Fry, which includes battered cod, Catfish po'boy sandwiches, grilled salmon, butterfly shrimp, and breaded bluegills that come with a side of soup, salad, potato chips, onion rings, baked potato, potato pancakes or the classic French fries. We have twenty selections of beer on both tap and from the bottle.
Jordan's Big 10 has a great banquet space available for birthdays, retirement parties, anniversary parties, work holiday parties, or just a space for friends to gather. Stop in or call and ask for available dates and a banquet menu. Holiday or Special Occasion.
Call or stop in to ask about the Big10 helping sponsor your rec team.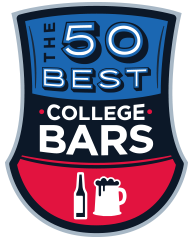 #2 Jordan's Big 10 Pub